My artworks are loose, flowing, and colourful. I absolutely love to have white space in my paintings, which adds freshness and light. My son, who is a graphic designer, has a saying "Don't be afraid of the white space" and I seem to have followed this in my art. I adore what colour can do on the white paper or white canvas not only to lift our spirits but also our environments.
The examples shown here are representative of my body of work. There are botanicals in both acrylic and watercolour; landscapes in watercolour; abstracts in watercolour and acrylics, plus Zen art, which are done in acrylics.
For the complete list of works please visit my shop. I hope you find something that inspires you, brings you joy, and enhances your life.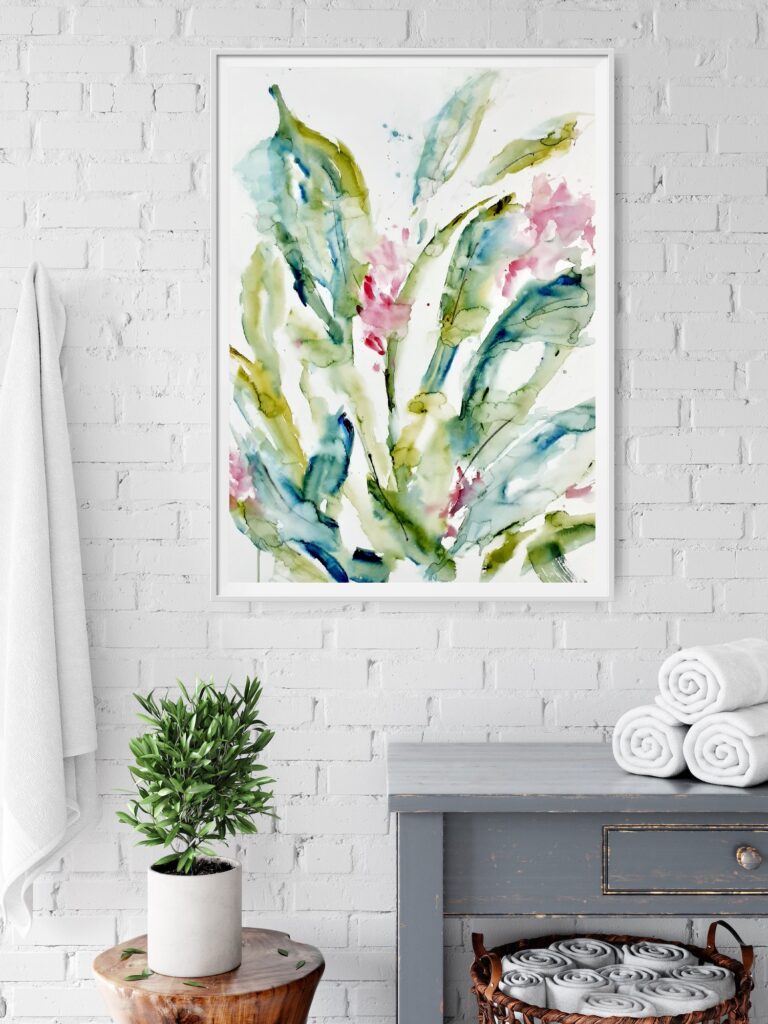 Acrylic on canvas